Five Simple Ways to Be More Present
|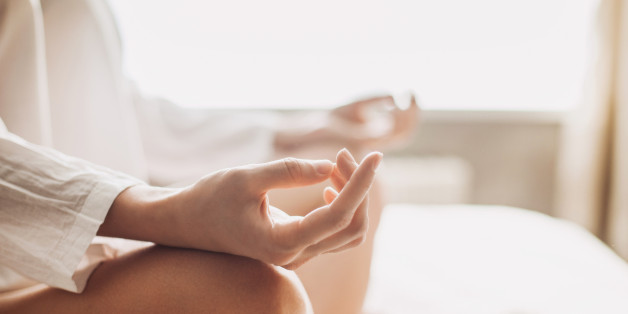 How does one focus on being in the present? originally appeared on Quora – the knowledge sharing network where compelling questions are answered by people with unique insights.
Answer by Nela Canovic, productivity hacker, writer, entrepreneur in Silicon Valley, on Quora:
What's the best way to focus on being in the present?
Start your day with gratitude.

List three things, either out loud or in a journal, that you are grateful for having in your life

today

. This will help your mind focus on positive things, instead of obsessing on negative stuff, what you don't have going for you or even things that other people have.

Pick one thing to do slowly, then immerse yourself in it.

It can be having one small cup of coffee, or listening to one song, or taking a short walk after dinner. Try not to multitask while you're doing it (don't make a phone call, text, or listen to the news at the same time). Stay in that moment; live it.

Laugh out loud.

The best part about laughter is that it brings awareness to something you are observing right now. It could be something funny you see in a film, a sentence your friend just said in conversation, even something silly you just did and caught yourself doing. Be vocal about it, let it come out.

Take a picture of something you are observing.

Hint: it's not a selfie. It could be a beautiful landscape while you're hiking, a cat taking a nap in the sunshine, the steam rising from a cup of tea or the color of the sky at dusk. It will put you in the role of observer and witness of one moment of your life.

Hit the pause button on your busy day and just breathe.

It's something done automatically, so you rarely pay attention until you reach a moment when you're literally "out of breath." Take a few minutes to close your eyes, calm down, then inhale and exhale deeply for ten counts. It's a good way to center the mind and shut off the noise. Let time stand still for a bit. You own it in this very moment.
This question originally appeared on Quora – the knowledge sharing network where compelling questions are answered by people with unique insights. You can follow Quora on Twitter, Facebook, and Google+.
More questions: